Top Ranked Maryland Mobile Sports Betting Apps
BetMGM Maryland App: Best For Quick App Navigation
BetMGM has taken full advantage of the opportunity offered in the wake of PASPA's repeal in 2018 and it is one of the best sports betting apps available in more than ten states. The brand's creation delivers a mobile sports betting experience comparable with any of the best US sports betting apps, as they give you access to a satisfyingly rich menu of betting markets on a wide variety of sports.
Where the BetMGM Maryland sports betting app scores seriously highly, however, is in the speed and quality of the user experience. All of the best sportsbook apps on the market work hard to ensure customers can access the markets and bets as quickly as possible, and BetMGM has undoubtedly achieved this.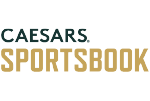 Caesars Maryland Sportsbook App: Best For In-App for Promotions
Caesars is one of the leading brands in the United States thanks to the name's long association with casino gaming. It moved fast in the wake of PASPA's overthrow to launch the Caesars Sports.
The Caesars betting app augmented its quality when the brand acquired William Hill, one of the UK's leading sports betting brands. This was a move that brought a huge amount of sports betting experience in-house, and the quality of the Caesars app has benefited as a direct result. The Caesars sports betting app is now regarded as one of the best online betting apps available, as it delivers an excellent user experience and offers a broad choice of sports and betting markets.
DraftKings Maryland Sportsbook App: Best For Wide Choice of Sports
DraftKings has quickly become a household name in the world of sports betting, much in part due to their best-in-class mobile app experience. A DraftKings Sports betting app is now available in more than a dozen states.
DraftKings has a mobile betting app that delivers an outstanding experience, as their user-friendliness scores solidly with players. The app also scores particularly high for the sheer breadth of the sports betting markets it carries. As well as the most popular sports with American bettors, you can also find extensive coverage of global sports, from Australian Rules football to the Winter Olympics.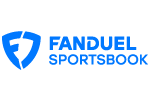 FanDuel Maryland Sportsbook App: Best For Mobile Betting Experience
FanDuel is another up-and-coming brand that has quickly become one of the top sportsbook apps in several states. FanDuel has honed its offering to become arguably the most highly regarded online sports betting app available to American players.
The user interface is amazing, with all markets quickly and easily accessed. The breadth of sports FanDuel offers is also extremely impressive. This is, quite simply, one of the very best mobile betting apps you can download to your mobile platform. It absolutely has to be checked out once legalized Maryland sports betting apps are given the green light.
PointsBet Maryland Sportsbook App: Best In Variety of Betting Options
Even in a marketplace notable for the agility of many of its participants, PointsBet stands out for the speed with which it has claimed a slice of the mobile betting pie. Where PointsBet scores most highly is in its offering of a totally different style of wagering, PointsBetting. The key here is that you don't know how much you will win or lose until the result of a game is known.
In the years since launching, PointsBet has established itself as one of the best US sports betting apps, with a presence in several states. Its user experience is outstanding, the range of sports betting opportunities is extensive and its bonuses are generous and frequent.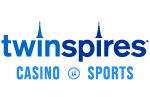 TwinSpires Maryland Sportsbook App: Best For Racebook Wagers
In recent years, however, TwinSpires has evolved fast from its horse racing roots and now offers one of the top sports betting apps. Players have been hugely impressed by the breadth and depth of the sports betting markets on offer.
TwinSpires is available in several states, and the brand is also earning a reputation as a destination for seriously competitive odds and a variety of regular promotions, as well as a surprisingly good casino. However, its roots give it the attribute that sets it apart. Horse racing betting is available in dozens of states, and the TwinSpires racebook covers all of them.
Unibet Maryland Sportsbook App: Best For Mobile Live Streaming
Unibet brings several years of UK and European experience to the challenge of creating one of the best sports betting sites available to American players. It has moved shrewdly to capture a share of the licensed mobile sports betting market in several states, and has been helped in this process by the creation of one of the best betting apps available.
As well as a reputation for excellent customer service, Unibet has gained fans across the country with the quality of its mobile app experience, and scores particularly highly because of its commitment to live streaming. Unibet earns its place in any list of the best betting apps with the sheer volume of events that can be watched live through the website and sports betting app.
FanaticsBet Maryland Sportsbook App: Best for Apparel/Merchandise Promos
FanaticsBet (or BetFanatics, the name still isn't official) is a spinoff of the sports apparel and merchandise company Fanatics. The brand may be a newcomer to the industry, but they were the first Maryland sports betting operator to be licensed for a reason.
Michael Rubin, the billionaire entrepreneur and CEO of Fanatics, is well-experienced in the digital website and app world, and the sportsbook app is sure to have some of the best user experienced around. Additionally, the brand is known for their wide variety of sports apparel and merchandise, and it's very likely there will be several promotions involving discounts or giveaways.
Legal Maryland Sports Betting Apps Ranked By Sports:
With sports betting legal in Maryland, you can pick and choose your preferred operators based on the action they have pertaining to specific sports.
Best NFL Betting App: FanDuel

The competition will no doubt be intense among Maryland sportsbook apps to be seen as the best football betting app offering services to bettors in the state. Football is the biggest betting sport in the USA, and as such all mobile sportsbooks want to be ranked among the best Maryland football betting apps. The fact that FanDuel began its life as an app gave it a head start over its rivals - and it has never relinquished that advantage. With extensive props to complement the competitive game lines, this is a great destination to place bets on the NFL and other football competitions.

Best NBA Betting App: PointsBet

All the leading sports gambling apps offer an outstanding service when it comes to basketball betting in Maryland. This is a sport that could have been made for sports betting, with its regular scoring, fast switches of momentum and breaks in the action that allow time for in-play wagering. PointsBet has an advantage in its unique PointsBetting system - and the frequency of scoring in NBA matches ensures that any PointsBetting wager is a roller-coaster ride right up until the last point is scored.

Best MLB Betting App: FanDuel

When you want to bet on the best baseball action, especially in play, only the best MD MLB betting apps will be able to keep up. Speed and ease of navigation are key factors for all online betting apps, and the general excellence of the FanDuel sports betting app ensures it is a reliable destination when you fancy a wager on Major League or play, or even the minors. The availability of a wide range of markets at FanDuel is complemented by a speedy service that ensures you will not have to miss a minute of the action.

Best NHL Betting App: BetMGM

Hockey, like all the Big Four sports in North America, will always attract a serious level of interest at online betting sites. Where BetMGM has an edge over its rivals is in the partnership it forged with the NHL Betting that gives it access to "puck and player" stats. The operator backs up this statistical boost with outstanding speed and navigation - and it's worth noting that BetMGM also carries odds on the best European leagues to complement its excellent NHL offering.

Best College Betting App: Unibet

Betting on college sports is not allowed in all states, while others refuse to permit wagers on games involving in-state teams. However, in areas where sports gambling apps can offer college sport markets, Unibet delivers a superlative service. Here you will find numerous betting lines on the best NCAA action, backed up by Unibet's excellent live streaming capability. When Maryland betting apps are available, fans of college sport will undoubtedly be heading here to check out the service.
Maryland Sportbook Apps Outlook
The top legal Maryland sports betting sites with ratings for their mobile apps:
| | | |
| --- | --- | --- |
| BetMGM App | ⭐ App Store Rating: 4.8 | ⭐ G Play Rating: 2.5 |
| Caesars App | ⭐ App Store Rating: 4.6 | ⭐ G Play Rating: 4.6 |
| DraftKings App | ⭐ App Store Rating: 4.8 | ⭐ G Play Rating: 4.6 |
| FanDuel App | ⭐ App Store Rating: 4.8 | ⭐ G Play Rating: 4.7 |
| PointsBet App | ⭐ App Store Rating: 4.7 | ⭐ G Play Rating: 4.6 |
| TwinSpires App | ⭐ App Store Rating: 3.8 | ⭐ G Play Rating: 2.6 |
| Unibet App | ⭐ App Store Rating: 2.9 | ⭐ G Play Rating: 3.8 |
What To Look For In Legal Online Sports Betting Apps
When selecting a Maryland sports betting app be sure to make sure the operators offer you the best of the best.
Mobile Speed
Pace is a fundamental asset in the world of sports - and that applies to any sports betting app too. Speed of loading, navigation and, most of all, bet placement are all crucial considerations in the mobile sports betting experience.
Customers are not here for an aesthetic journey, they want to access a market as swiftly as possible through their mobile app and place a bet. This explains why the best sports betting apps invest considerable time and money in developing and evolving their product to ensure it delivers a satisfyingly swift mobile betting experience.
The best betting apps available to players in Maryland will undoubtedly tick this particular box.
Lucrative Welcome Offers
One of the most important weapons deployed by gambling apps in the battle for new customers is a compelling welcome bonus. This can take several forms, but the key is that any Maryland Sports Betting promo code activates an offer that delivers serious value to the player in question.
Risk-free bets are a perennially popular option - more than one of the Maryland sports betting apps that arrives on the market is sure to offer a risk-free bet to new sign-ups. Other types of welcome bonus include a deposit boost.
The type of offer, which may be accessed by a promo code, that you choose will depend on the way you want to place bets, and will help you to identify the best betting app for you.
Exclusive App Only Promotions
One way in which online sportsbooks try to encourage potential customers away from retail sports betting and into the world of the mobile sports betting app is through app-only promotions.
Given the widespread availability of promo codes and offers applicable to all online sports betting customers, app-only promotions are used less frequently these days. But it is worth being on the lookout for special offers such as free bets and odds boosts that can be accessed only through your mobile app.
Wide Sports Selection
The world of sports offers a rich and varied menu for fans to feast on. And the best sports betting apps aspire to give their customers the broadest range of sports, events and leagues on which wagers can be placed.
Naturally, all Maryland sports betting apps are certain to offer extensive markets on the Big Four American sports - football, basketball, baseball and hockey. But the best betting apps offer other leagues in the same sports at home and abroad.
They will also cater for more diverse tastes, aware that their customer base will include people who like to bet on soccer, cricket, tennis, golf and so many more sporting events that can be the focus for a sports wager.
Competitive Betting Odds
Not every sports betting app in the app store is the same. One crucial way in which mobile betting operators can differentiate themselves from their rivals is by offering competitive odds.
As you become more experienced in the world of mobile betting, and adept at noticing the differences between operators, you will notice the variations in the lines they offer. The competition between gambling apps is so intense that margins on markets will often be trimmed to a minimum to ensure the most competitive Maryland Betting odds are available.
Check out the various Maryland sportsbook apps to see which is most generous in the markets you want to bet on.
Incredible Betting App Interface
One of the most compelling ways in which an online betting app can persuade you to place bets with the operator in question is through the quality of its user experience.
As well as the speed of your chosen sports betting app, the home screen should appeal by being easy on the eye and well organized so that it is clear where all your favorite options are.
Some of the best sports betting apps, for instance, include links to an operator's casino offering. They may highlight the best betting markets for live betting. And, whatever type of bets you want to place - moneylines, futures or same game parlays - the user interface on the best online betting apps makes it quick and easy for you to get involved.
Ultimately, the choice of user interface is by definition a personal one. Do you prefer the black background of BetMGM or the complete contrast of the white FanDuel? But having an interface that isn't fast and easy to follow is not an option.
Flexible Payment Options
The range of ways in which bettors like to fund their wagering on sports is almost as broad as the choice of sports at the best sports betting apps.
When you are looking for the best sports betting app for you, it is essential that your chosen method of depositing your money is available. These should include debit and credit cards, pre-paid cards and e-wallets.
Similarly, always check the withdrawal options available to you. The best mobile betting apps should have a choice that includes your chosen method. And it's always good to get an indication of how quickly the funds will arrive in your account when withdrawn via those various methods.
Security and Support Of Maryland Betting Apps
Every sports bettor hopes that the process of placing a wager, or taking advantage of offers such as free bets, will be straightforward and trustworthy.
Occasionally, however, even at the best betting apps, things go wrong. In those circumstances, you want to be able to contact the operator in question. It's worth checking out what resources are available; the best Maryland sportsbook apps will be backed up by an operation offering some or all of the following: Live Chat, Live Email, Toll-Free Phone Line and Detailed FAQs.
Similarly, you want to be able to place your free bets on Maryland moneylines and other wagers safe in the knowledge that all your personal and financial information is being securely held.
Most of the leading operators now offer end-to-end SSL encryption as standard to ensure your details are kept as safe as possible.
Mobile Sports Betting Apps Compared To Online Sportsbooks
The ability to place a sports bet without having to leave your own home is, for sports fans, one of the greatest advances of the digital age. The advent of online sportsbooks represented a huge step forward in the betting experience - but the ability to place wagers through a mobile app has taken the activity to another dimension altogether. The sheer ease and convenience of being able to place a wager quickly and easily wherever you are means mobile sports betting scores highly over online betting - let alone against the retail sports betting experience.
Using A Mobile Sportsbook App:
Signing up for Maryland sports betting apps is a different process than accessing an online sportsbook through its website. However, when you are looking for the best sports betting app for you, it should be a straightforward process to open an account and start wagering.
All the best sports betting apps are available through an app store. Most leading operators have separate apps for users of iOS and Android devices, although the experience once you have downloaded your app should be very similar when it comes to the process of actually placing a bet.
Betting With iOS Mobile Devices
To access the best iphone betting apps, you need to visit the Apple app store. Search for the name of your chosen operator and then click the "get" button. Alternatively, open the mobile version of the website and follow a link to the app store from there.
Once the app is installed on your device, you can proceed with entering your existing your account details, or signing up for an account from scratch.
This should be an easy process that involves submitting details including your name and address, though in some instances you may have to provide a form of ID to prove your identity and age.
You should also enable any geo-location technology on your device that ensures you are physically located in the state in question and can proceed with your sports betting.
Don't forget, while you are signing up for an account, to enter any promo code you have been given to make sure you can take advantage of any welcome bonus available.
Betting With Android Sports Betting Apps
The process of uploading Android betting apps is similar to that for iOS devices, but it may be more complicated if the mobile app in question is not available at the Google Play store.
Sports betting apps have only been available for Android device users more recently, so you may not find your chosen operator's app at Google's app store. If this is the case, you will need to visit the mobile version of the betting site and download an Android Package (APK).
When you come to open the file, you will need to allow your device to install apps from "unknown sources". Once this is done, you can download the app.
Signing up for an account can then proceed in the same way as an iOS app, with the same level of information required. Again, please remember to include any promo code to activate a welcome offer that entitles you to free bets or another type of bonus.
Reasons To Use Maryland Sports Betting Apps
There are a host of reasons why you, as a fan of sports and of wagering on them, might find it advantageous to use Maryland betting apps. The experience of mobile sports betting in New York and other states where the activity is now licensed and legal suggests that this is now, and will remain for the foreseeable future, the best and most popular way to enjoy the sports betting experience.
Increased Usability

Once you try the experience of wagering through a Maryland sports betting app, it's probable that it will remain your preferred method of betting. It's simply so convenient to be able to pull a mobile device out of your pocket and place a sports bet without having to move more than a few muscles. Apps deploy significant resources in making their interface as attractive and easy to use as possible. When you find the best sports betting app for you, you will appreciate the benefits of all those efforts.

Accessible Sports Wagering

As long as you have a signal, and are physically located in a state where mobile sports betting is permitted, you can access betting markets wherever you are. That means you could be at the bar with your buddies, or on public transport, on a beach, or even at the game itself, and place a bet on the action. If you are in the arena, then as well as enjoying live betting on the sport you are watching, you can also wager on events elsewhere. The access to a betting platform through your device gives you incredible flexibility when it comes to getting closer to the action by staking money on the outcome.

More Betting Bonuses Available on Mobile Apps

When you get involved in mobile sports betting, you should be able to access all the features and facilities that are available on the sportsbook's website. You will be able to enter a promo code on signing up that gives you a special bonus, as well as enjoying the promotions available to existing customers such as free bets and odds boosts. However, you may also be eligible for offers that are available exclusively to users of the MD betting app. Some operators may offer access to a free bet, for instance, that cannot be accessed via the website. Everybody likes a free bet now and then - so make sure you keep watch for any "app only" offers that become available.

Sports Streaming On The Go

You may have several reasons for choosing the best sports betting app for you. But one feature that is popular with huge numbers of bettors is the ability to watch great sports action on your mobile phone. Technological advances, and the realization that live streaming generates great interest and heightened levels of live betting among players, have encouraged the best US sports betting apps to offer increased levels of live sporting action. You may be required to have a bet on the event in question to qualify for live streaming - though this is not always the case as long as you have funds in your account. However, the ability to watch top sporting action live on your device is an amazing perk that will add value and enjoyment to your wagering experience, especially when you want to get involved in live betting on an event.

Account Funding Is Easier With Mobile Wallets

Maryland sports betting apps should offer a wide choice of banking methods that you can use to fund your account. As well as more conventional methods such as cash, checks and credit or debit cards, mobile betting customers should be able to use the virtual e-wallets that are built into many contemporary mobile phones. It's worth checking to see if your chosen Maryland sportsbook apps allow you to enjoy the easier depositing - and faster withdrawal - of your money through an e-wallet.

Quick Connection

The best apps are quick to load when you want to access them on your mobile phone. If you want to place a wager fast, or quickly take advantage of a free bet offer, the app in question should be available to you within seconds. Another bonus is that, once you have accessed the app on your phone, you should be able to return to it swiftly. You may be able to stay signed in - and many modern apps allow you to access them faster through touch ID.
Disadvantages of Maryland Betting Apps
It's not easy to think of too many drawbacks to the access to a great wagering experience that will be delivered by Maryland betting apps. However, there are a couple of aspects that are worth taking into account before you commit yourself to a lifetime of mobile betting.
You'll Need Storage Space:
Every app you download from an app store takes up storage space on your device. While the brands who will deliver Maryland sports betting apps work hard to keep those apps as streamlined as possible, the amount of content each app contains means it will add to the total storage devoted to your apps.
This is worth bearing in mind if you open more than one mobile sports betting account. Doing this will give you access to a broader choice of operators, but it will take up a noticeable amount of storage on your device.
Check each app when you sign up to see how much space it is occupying on your device.
Less Screen Space Available:
One potential drawback to mobile betting as opposed to using a website is that there is, by definition, less screen space available.
It has to be said, though, that the caliber of operators that are likely to be offering Maryland mobile sportsbook apps have proved extremely adept at fitting considerable amounts of information into a small screen without giving the impression of cluttering the available space.
Live Betting on Sports Betting Apps
If there is one form of wagering on sport that goes hand in hand with mobile apps, it has to be live betting.
The most crucial consideration when live betting is speed. You take a view on a game that is in progress and want to wager accordingly - and you want to do so as quickly as possible.
Maryland sports betting apps will be built for speed. The best operators focus on providing the ability to navigate swiftly and smoothly to the market you seek, and to make your selection and wager on it as fast as possible.
Whether you are watching a football game, a baseball match or a horse race, sports betting apps make it possible for you to place that wager far more easily than any other method of wagering. It all adds to the fun of watching great sport - and betting on it.
How to Download a Maryland Sports Betting App
As we have seen, one of the most important considerations for all Maryland sportsbook apps is to make betting on sports as easy as possible.
That extends to the process of downloading a mobile app and signing up for an account. The process should be as follows:
✅ Step #1: Choose the best betting app for you, one that suits your style of wagering and that has positive reviews for speed, reliability, choice of markets, security and more
✅ Step #2: Find the app by accessing the mobile version of the website, or by visiting the relevant app store
✅ Step #3: Download the app to your iOS or Android device
✅ Step #4: Sign into your existing account - or go through the process of opening a new one
✅ Step #5: Provide all the details required, and don't forget to access your welcome bonus for a deposit match, risk-free bet or other offer
✅ Step #6: You're ready to enjoy sports betting through your mobile
Get Started Betting At Online Betting Apps
We hope that by now you have a clear understanding of the advantages of accessing your favorite sports wagering markets through the best betting apps on offer today.
It is amazing how quickly you will become familiar with the features on offer through Maryland betting apps that make wagering on top sporting action as quick, and as much fun, as you would like it to be.
We will also help you with a series of guides on how to bet on sports in Maryland, as well as different types of wager you can access such as moneylines, parlays, player and team prop bets - and how to use promotions such as a risk-free bet when you qualify for one.
Maryland Betting Apps FAQ
The principal benefits enjoyed by people who use Maryland betting apps can be summed up in two words: ease and convenience. The best online betting apps make it incredibly easy to find the markets you want to play on - and to place your wager. The fact that this can be done through your mobile phone means that you can do this wherever you are in a state where this activity is legal.
Each of the operators we expect to be offering Maryland online wagering has a betting app. Indeed, it is rare these days to find a bookmaker that doesn't also offer an app - and virtually all create separate apps that can be used on an iOS and Android devices. The growing popularity of legal mobile wagering ensures that such offshore operators without apps will become rarer still.
It is expected that Maryland betting apps will become legal in the coming months - possibly as soon as fall 2022. However, people in several other states across the USA are already allowed to use them, and the high level of take-up among bettors demonstrates the huge popularity of this form of wagering.
Ultimately, the best sports betting app for each player will be a matter of individual choice. However, there are certain characteristics that all the leading products on the market share. The app in question should be secure, quick and easy to use, it should deliver access to a wide range of leagues, events and markets, and it should offer a generous welcome bonus, such as a deposit match or a risk-free bet. The quality of the operators in line to provide Maryland betting apps suggests that every bettor in the Old Line State will have an enjoyable time making their selection.
Contributors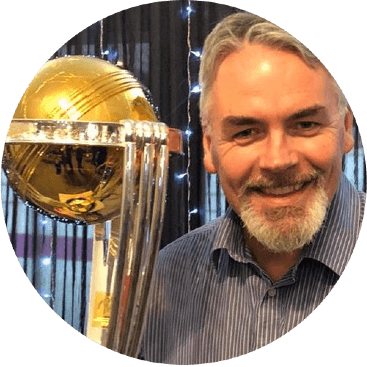 Martin has reviewed sports betting sites and online casinos from all around the world including all the top brands in Canada. An expert at picking out exactly what sets each app apart, Martin is our go-to source when it comes to informing our readers on what the top betting apps and casino sites have to offer in Maryland.