How Does Sports Betting Work?
Sports betting is a great way to enjoy sports just a little more. When you have money riding on a game there's an extra level of excitement especially when you are watching with friends. It is part of the entertainment industry and you can measure it by how much you enjoy the experience.
Sports betting costs money but there's the chance of a prize if your bet hits. Bet sensibly and you can enjoy a fun experience at a low cost. The more you know what you are doing, the less you pay for the experience and the higher your chance of winning. Before placing a bet, you can also check out the best Maryland sports betting promo codes to make the most out of your wager.
Reading Betting Lines
The first thing you need to make a sports bet is someone to bet against. The operators create the market by setting the odds or the line against which you make your bet. They judge the lines carefully so that they are attractive to sports fans who will bet on one side or the other of the line. Any mismatch between those betting for a team to win and those betting for that team to lose and the sportsbook takes the action itself.
For example, let's look at the Baltimore Ravens odds for Week 1 against the Houston Texans. At the time of this writing, the Ravens had moneyline odds of -450 as 9.5-point favorites. When it comes to moneyline odds, the (-) sign beside the number tells you that team is the favorite. On the flip side, a (+) sign indicates the underdog.
There really isn't a need to know how to calculate your winnings from a given wager because whichever mobile Maryland sportsbook app you use, the operator will do the math for you. But to make it as simple as possible, whenever you see a (-) number, you need to wager that much to make a $100 profit. Whenever you see (+) odds, that's the amount you would win if you wagered $100.
In the Ravens example above, you would have to bet $450 on Baltimore's moneyline to win $100. The Texans' moneyline odds are +340, meaning if you wagered $100 on Houston and they won, you would win $340. Again, every sportsbook app will automatically calculate your potential payout whenever you enter in your wager amount, so you don't have to worry much about doing it on your own.
The difference between the lines is the margin for the sportsbook often called the vig, short for vigorish. If the oddsmakers set the lines correctly, the sportsbooks make money. One of the questions you should always ask yourself is whether you think the line is correct. If you think the operator has got it wrong, there's an opportunity.
Wagering Amounts
The more you bet, the more you can win. But the more you bet, the more you can lose. You always should bet within your budget. The key is to set your budget in advance and stick to it. Do not chase losses. If you lose, you lose. Accept your fate gracefully and allow your friends their moment in the sun. Next time it will be your turn!
The amount you wager should also depend on the odds. The less chance you have to win, the smaller you should bet. It is all about risk management. You should balance risk across your bankroll. A sports betting bankroll is like an investment portfolio – don't put all of your money on one bet. Spread your risk across a lot of bets and you maximize your entertainment with many more chances of winning.
Choosing A Sportsbook
Maryland's new gambling laws allow for a plethora of online bookmakers to join the market. You will have plenty to choose from. The right operator for you is one that fits your specific needs. A few considerations you should take into account:
Range of sports markets: Does your preferred site offer the sports you want to bet on?
Promotion package: Which promotions work best for you? Is a welcome bonus free bet right or is a deposit match bonus better? What's more important to you – the best odds, the best regular promotions or a good loyalty scheme?
Banking options: Check that the operator offers the right deposit and withdrawal options for you. For example, some offer PayPal and some don't.
Software: Are you comfortable with the software for your desktop and mobile device?
Customer service: Does the sportsbook offer customer service via phone and email? Or are you happy with a live chat option?
We answer all of these questions in our reviews of Maryland betting apps. The good news is you don't have to choose just one site. In fact, one operator may not satisfy all your needs. Multiple accounts mean you can compare odds and promotions before placing your bets.
Visit BetMGM.com for T&Cs. Must be 21+. MD Only. New Customer Offer. All promotions are subject to qualification and eligibility requirements. Rewards issued as non-withdrawable bonus bets. Bonus bets expire 7 days from issuance. Please play responsibly. For help visit mdgamblinghelp.org or call 1-800-GAMBLER. In Partnership with MGM National Harbor.
Types Of Sports Bets
Maryland online gamblers can now bet on much more than who wins a game or match. There are lots of ways to build a bet so that you get the most value for your money. There are now multiple bet types on offer so you can find a way to bet that gives you the most enjoyment for the price you can afford. We list the most popular bets found at pretty much every modern online betting site. Specialist operators such as PointsBet Maryland offer more esoteric bets – we'll help you understand them and show you which operators offer the bets you want.
Moneyline
The simplest bet is also one of the most popular. The moneyline bet in Maryland is a bet on which player or which team will win a game or match. The operator sets a betting line expressed as a positive or negative number.
For example, you might see during the NFL betting season a line on FanDuel Maryland for a game with the Baltimore Ravens against the Cincinnati Bengals with odds quoted at -350 and +275, respectively.
This means the Ravens are favorites and you must bet $350 to win $100. If you want to bet on the underdog Bengals, you must bet $100 to win $275. Obviously, you can bet what you want; the $100 figure is just used for convenience. If you bet $10 on the Bengals, you would win $27.50 if they win.
Live Betting
Live bets are bets placed after a game has started and while the action is going on. On some international markets, live bets account for up to 80% of all wagers. If you are watching a game with friends, live bets are a great way to pump up the intensity while the game is in progress.
You can bet on who will score the first touchdown, what the score will be at halftime and dozens of other in-game events. Modern near real-time official data feeds allow the online sportsbooks to set betting lines for dozens of possible events during a game. The odds depend on what type of bet you are making.
Parlays
Parlay bets allow you to build a bet with a huge possible payout for a relatively small initial wager. Parlay bets connect several straight wagers together. But every part of the parlay must win, or you lose your stake. Each Maryland parlay consists of several legs and the total payout is calculated using the odds for each leg.
Assume you bet on five games and wrap them up as a parlay bet. This is a time when it helps to use decimal odds rather than American odds. To calculate how much your parlay will win, you simply multiply your stake by the decimal odds for each game. For example, if your parlay consists of wagers and odds of:
Rams vs. Cowboys: 1.5
Hornets vs. Knicks: 2
76ers vs. Lakers: 1.7
Pacers vs. Rockets: 3
Clippers vs. Bulls: 2.2
If you bet $20 and get all the bets correct then you will win $20 x 1.5 x 2 x 1.7 x 3 x 2.2 =$673.20.
The joy of Maryland operators is that the calculations are all done for you on the betting slip. You can also swap bets in and out of the parlay until you get the payout you're looking for given the amount you want to bet.
Point Spreads
Spread bets are not about which team wins. They are determined by the margin of victory given the final score. The sportsbook calculates the expected point spread and sets a line. These bets are sometimes called equalizer bets because you should have the same chance of winning no matter which team you bet on.
If you bet on a favored team's point spread, that means you think that team will win by more points than the sportsbook set as the line. For an underdog bet you are hoping that team either wins or at least loses by fewer points than expected. The quoted odds for the spread are always very close, the difference being the profit margin for the sportsbook. For example, Team A may have odds of -112 and Team B odds of +107. When the New England Patriots played the Los Angeles Rams in the 2019 Super Bowl, the game was perceived to be so close that the point spread was just one point.
Over/Under Totals Bets
Totals bets are unconcerned with who wins. The only thing that matters is the total points scored in a game. This is calculated by adding together the points, runs or goals for both teams combined.
The bet is often known as an over/under bet because you can take either side. You can bet that the score will be higher than the line quoted by the bookmaker or under the line. Totals bets are more popular for high-scoring games like basketball. They are less popular for games like soccer where the range of total scores is much smaller.
The odds are normally around -110 each to reflect the fact that there should be an equal chance of the score being above or below the line.
Futures
All bets are about events that happen in the future. Futures bets take the idea a step further. With a futures bet, you can bet on events that might not happen until next year.
Popular futures bets cover events like which team will win the Super Bowl next year or which player will be the MVP in the NBA. The advantage of futures bets is that you get much longer odds because there is more uncertainty in the outcome. They allow you to win more for a smaller stake. Of course, they are also more difficult to get right.
Keep in mind, odds can vary across sportsbooks. For example, Caesars Sportsbook Maryland could have different odds than others.
Prop Bets
Proposition bets, or "prop" bets, can be lots of fun. They are bets on events that don't directly relate to winning or losing standard bets. Prop bets might include who will score first, or whether there will be a hole-in-one during a PGA Tour event.
Some sportsbooks may offer more prop wagers than others. DraftKings Maryland is known for its wide array of player props and team props, but others will also have some.
Most Popular Sports to Bet On
A core decision for the new online sportsbooks is which sports markets to offer in Maryland. Legalized sports betting will bring in big-name brands from around the world. Markets are available on an enormous range of sports and each sportsbook offers the range that will appeal to its target market. Check out our reviews to see which sports each Maryland sportsbook offers.
NFL

The NFL brings in more betting money than any other U.S. sport. It is the most popular sport with fans and the Super Bowl is a global event where fans collectively wager billions of dollars. You will find the widest range of live betting options and proposition bets on offer for NFL league games. There is probably more NFL data available to sportsbooks than for any other U.S. sport. This is what allows them to set betting odds in Maryland for so many different potential events.

Maryland has two NFL teams, the Ravens and the newly renamed Washington Commanders. Expect specials offers and promotions whenever these teams are playing.

NBA

Globally, basketball has five times as many fans as football. It ranks number two in the US behind football, making it a go-to game for sports bettors. Basketball is particularly suitable for point spread bettors and totals bettors. Every online site has a different set of prop bets and live bets for NBA games. If you want to bet on the NBA you will find multiple sportsbook accounts very useful in finding the best betting options.

MLB

Multiple innings and a lot of players on the field make for plenty of live betting options for MLB games. Baseball is quintessentially American so the US-based sports betting operators should provide more options than the new European-based market entrants. Action for Maryland operators will probably peak around Baltimore Orioles games.

NHL

NHL games offer a lot of fast-paced action. Fast games where the odds can change quickly are great for live betting. Move quickly and you have a chance to get ahead of the NHL sports betting market makers – if you can sense how the odds ought to change given the action on the rink. The Washington Capitals should be a very popular NHL bet in the Maryland market.

College Football

Maryland is not only the home of the University of Maryland of the Big Ten, but also the United States Naval Academy at Annapolis. The annual Army versus Navy games attract a lot of betting money. Fortunately, the newly legalized sports betting permits wagers on college sports so you will be able to bet on Maryland's college football teams in the NCAA.

College Basketball

The University of Maryland sports teams are part of the Big Ten Conference. You can be sure that the sports betting sites in the state will offer odds on games played by the Maryland Terrapins basketball team as well as several other state schools in Division I.
Other Sports To Bet On
Most of the new sports betting operators will also offer odds on MMA, boxing, golf, tennis and soccer. Alongside these more popular sports, there are also markets on niche sports and competitions. The Olympics and other major international competitions attract a lot of money. You can even bet on international sports such as Formula 1 motor racing and cricket.
Online Sports Betting in Maryland
The new sports betting laws in Maryland allow for the MLGCC to issue two types of licenses. Class A licenses will go to the six existing casinos, the Baltimore Ravens, Baltimore Orioles, Washington Commanders and the Maryland Jockey Club. There are 30 class B licenses for other retail locations which are available through a competitive bidding process. All of the license holders can also offer online and mobile sports betting.
The framework means that a lot of sports betting brands will launch in Maryland as soon as they can. That makes for a lot of competition for new customers and a high marketing spend on promotions and special offers.
The regulations are in draft with a 30-day comment period before they will be finalized. Online sports betting should launch sometime in 2022, after retail markets gain a foothold.
Betting Lines and Odds
The betting odds you see will be comparable with those on offer in other states or in the Las Vegas casinos. There are small variations as each operator will set its own betting lines. You should compare odds with several operators when you place bets to make sure you get the best price. It's not just the Maryland sports betting odds that vary. The lines for totals bets and spread bets vary too. The difference between total points scored at one book and the number at another can make all the difference as to whether your bet wins or loses.
Betting Bonuses
New Maryland sports bettors will see a cornucopia of offers, promotions and bonuses. The most common forms of welcome bonuses are:
No-Deposit Free Bets

These promotions are great for trying out a new sportsbook. The offer puts cash in your account before you make a deposit. You can use it to make a bet without risking your own money. Free bets typically run from $10 to $15 so they won't make you rich and there are restrictions on what bets you can make. Often promotional bets or parlays are excluded.

First Bet Safety Nets

This type of sportsbook promo goes by different names (No Sweat First Bet, First Bet Bonus, First Bet Insurance, etc), but the end result is the same. If the first wager you place after signing up settles as a loss, you will have your wager amount refunded to you in the form of a site credit up to a certain amount. The max value varies across different sportsbooks so be sure to read the terms and conditions before placing your first bet.

Deposit Match Promotions

Deposit match bonuses credit your account with an amount equal to a percentage of your first deposit. This is usually 100% but can be less. To earn the bonus you must wager an amount equal to or a multiple of your first deposit.
Sports Betting Apps
It would be unusual for any of the new Maryland sportsbooks not to offer apps on your Google Android or Apple iOS mobile device. The major sports betting operators have offered mobile betting for over a decade. The apps provide almost all the functionality of the desktop apps but with concessions to the smaller screen. Most sports bettors use mobile apps with around 80% of all sports betting taking place on mobile devices.
Deposits and Withdrawals
One major advantage of betting at Maryland's state-regulated sportsbooks is that deposits and withdrawals are safe, reliable and legal. This is not the case when you bet at an offshore site.
Typical banking options include: Credit and debit cards, Paypal and Play+ payment processor cards, e-checks, paper checks, wire transfers and even cash at the casino cage or at convenience stores that offer the PayNearMe service. Withdrawals can take from a few minutes to a few days depending on which method you use.
Customer Support
The online gaming industry has consolidated over the last few years so that almost all of the operators are multi-billion dollar public companies. They take customer service seriously and you should expect an excellent level of service regardless of your issue.
You can usually contact support in several ways. Emails and online forms are complemented by live chat services and detailed FAQ sections of the website. Some offer telephone support and/or an address where you can write to using old-fashioned paper and ink. In the legalized market, you always have recourse to the regulator if you feel your complaint is not resolved to your satisfaction.
Simple Sports Betting Tips and Strategies
There are a number of simple ways in which you can maximize your enjoyment of online sports betting. Part of this is maximizing your chances of winning.
Sign Up For Multiple Sportsbooks

By all means have a primary sportsbook where you conduct most of your bets. This is especially important if the sportsbook you use offers a loyalty scheme with valuable benefits. However, having multiple sportsbook accounts allows you to select from a wider range of promotions and compare odds for the bets you want to place.

Shop The Lines

Don't just take the first price you see for the bet you want to make. Check out the lines on other sportsbooks and you may get a better price. Odds boosts are a common promotion that deliver better odds for specific bets. Each sportsbook boosts different bets so you need several accounts to keep up with the best options for you.

Stick To A Betting System

Betting systems can range from awesomely complex to pleasingly simple. Especially if you are new to sports betting it's a good idea to keep things simple. The betting operators use their own betting systems to set the lines. It's possible but not easy to compete with them. As a new sports bettor, you can keep things simple by sticking to one or two bet types and betting on games where you have a real interest in the outcome. This can either be because you want the entertainment value of betting on your favorite team or because you feel you have better information about the outcome of a possible bet.

Start With Straight Bets

Straight bets are moneyline bets, spread bets and totals bets. They are uncomplicated and easy to understand. If you start your wagering with these, you will rapidly learn the ins and outs of sports betting. The next step is to tie them together into a parlay bet where you can balance the risk of large winnings against the cost of a small initial wager.

Bet Smaller Markets

Big data is on the side of big companies. The major operators are most comfortable setting odds for games where they have vast data sets. Lines for less popular sports, with less betting, are harder to calculate with the same precision. This can give sports bettors with a detailed knowledge of less popular sports an advantage.

Make Small Wagers

We have already mentioned that many smaller bets is a less risky strategy than making fewer larger bets. It also multiplies your entertainment factor. With live betting, you can have 10 bets on a football game at a few dollars each. This means every few minutes you are getting the highs and lows of winning or losing. That's more fun and far less volatile than putting your whole bankroll on a moneyline bet that could be decided well before the game ends.

Live Bet

Live betting gives you a chance to get a feel for the game after it has started. The options for live betting can make more sense when you can see the game flow. You can tell whether a top player is performing as expected or whether he's having an off day. That's the time to jump in and make your live bet – when you have more and better information.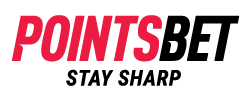 21+, Terms and Conditions apply. This promotion will only be available to all new PointsBet players in CO, IL, IN, IA, KS, MD, MI, NJ, NY, PA, VA and WV
How to Bet on Sports in Maryland FAQ
Betting on sports on Maryland is a simple process and sports fans in the state have plenty of options since both online betting and in-person betting is legal. Bettors can either sign up for a Maryland betting app or visit one of several retail sportsbooks as long as they are at least 21 years old.
When signing up for an online Maryland sports betting site, you should consider the following factors: the sign up bonus, what sports you can bet on, what types of wagers you can place, the odds offered, what features are available, the speed of the app, and more.
The best Maryland sportsbook is the one that meets your needs. As you learn more about sports betting your needs will change. It makes sense to spread your bets over several online sportsbooks so that you can take advantage of the best promotions and odds.
The best type of bet for sports betting is the one you're most comfortable with making. We suggest only betting on sports you have at least some basic knowledge on and always betting within your financial means. The most common and simplest types of bets are moneyline, spread, and totals.
When you're reading betting lines, a negative sign (-) beside any odds number or spread generally indicates the favorite while a plus sign (+) indicates the underdog. The higher or lower a number generally means that team or athlete is a bigger underdog or favorite, respectively. For example, -300 is a bigger favorite than -120.