Maryland Online Sportsbook Promo Codes and Bonus Codes
While we will not know what Maryland sports betting bonus codes are available until operators have been selected and licensed, the types of bonus offers available in other states give a strong flavor of what Maryland online promotions will look like.
Maryland Sports Betting Bonus Code: BetMGM
As things stand, the BetMGM welcome bonus in other states is typically a $1,000 risk-free bet. Once you make your first deposit and place an initial wager of up to $1,000, you either get your winnings from that first bet - or your stake back in free bets.
We don't know the BetMGM bonus code yet, but if the welcome bonus is the same as other states, it has to be on the shortlist for Maryland players - and the BetMGM bonus code will be worth using. To find out more about the BetMGM online bookmaker, check out our BetMGM Maryland review.
Maryland Sportsbook Promo Code: DraftKings
DraftKings online sports betting is available in several states. This is one of the best online sports betting sites available, and it has sports betting bonuses to match. In New York and other states, new customers qualify for a free bet of $50 if you deposit at least $5, plus a boost to your initial deposit. This will be boosted by 20%, up to a maximum deposit match amount of $1,000.
To learn more, read our DraftKings MD review.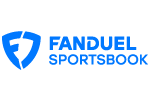 Maryland Betting Promo Code: FanDuel
FanDuel, which is already live in several states and has offered great promotional offers, is one of the very best in the marketplace. When this operator is in a position to offer Maryland sports bettors an online sportsbook promo, it will be worth checking out.
The FanDuel bonus code in other states is a simple but eye-catching $1,000 risk-free first bet. It remains to be seen what the FanDuel promo code will be. For more details of this operator, check out our FanDuel Maryland review.
Maryland Sportsbook Promo Code: PointsBet
PointsBet is a relatively new entrant to the digital gambling scene. But sports bettors in the Old Line State should keep an eye out for any PointsBet promo codes if the company obtains a license to launch a Maryland online betting site.
In other states, including New York - where PointsBet online sports betting is now live - new players were able to claim a pair of risk-free bets worth up to $2,000. This is made up of a risk-free first bet of up to $500 on a fixed-odds market, and a risk-free bet of up to $1,500 on the company's "PointsBetting" markets. PointsBetting is different in that your return, or loss, is determined by the margin of your selection's victory or defeat.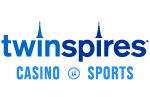 Maryland Sports Betting Promo Code: TwinSpires
TwinSpires has diversified from its core activity of offering horse racing betting, but if this operator launches in Maryland, its sportsbook promo code will be well worth tracking down. In other states, the bonus is a $1,000 risk-free bet, and the 1x playthrough requirement is generous too.
At this stage, the TwinSpires promo codes have not been announced, but this will be worthy of further research when the time comes. You will be able to find a TwinSpires bonus code here; and in the meantime, check out our Twinspires Maryland review for more details.
Maryland Sportsbook Promo Code: Unibet
Since its launch in half a dozen states, the Unibet betting platform has won widespread praise for the quality of its offering. In states where it is active, the Unibet promo code activates a risk-free bet, where you can place an initial wager of up to $500, and if it loses you receive your stake back.
No Unibet Maryland sports betting bonus code has been revealed yet, but when the time comes this will be a promo code that merits serious attention. To find out more about the Unibet legal sports betting product, read out Unibet MD review.
Maryland Betting Promo Code: BetFanatics
BetFanatics is sure to feature some great promotional offers. The brand is a spinoff of the well-known sports merchandise and apparel brand Fanatics, owned by billionaire CEO Michael Rubin.
While the official promotion details and codes are not yet available, they will surely offer some great promos for new and regular users when sports betting officially launches in the state. The company was the first operator to be licensed in Maryland, and this is sign of more to come from the Fanatics brand in the sports betting industry.
Types Of Maryland Betting Bonuses
As you can see, most online betting sites and apps offer promo codes, and it will be very surprised if that trend is bucked when Maryland online sports betting commences.
While the focus is, naturally, on using a bonus code to attract new players, other Maryland betting bonuses will be available to existing customers - who will not have to use a promo code to access these special features.
Maryland sports betting sites will not want all their welcome bonuses to be the same - the Caesars sportsbook promo code accesses a first bet match on sports of up to $1,001, for instance. While the concept of promotional codes is embraced across the market, your bonus code can be used to activate a variety of offers.
Risk-Free Bets

Risk-free bets are one of the most popular forms of welcome bonus on offer at online sports betting sites. The idea is a simple one. If your first bet wins, you collect a return. If it doesn't, though, you get your stake back, as a site credit, a free bet or in cash. The chance to boost your betting bank in this way is hard to resist. Check out the terms and conditions around any Maryland promo code offering risk-free bets; playthrough requirements may vary, and the amount of bonus money you can access may vary between Maryland sports betting promo codes.

Deposit Bonuses

Deposit bonuses will be another well-used form of welcome bonus at Maryland online sports gambling websites. A deposit bonus can take various forms. The most compelling type is a deposit match bonus, when the amount of your initial investment is matched and your account balance is effectively doubled. But not every deposit bonus is a deposit match bonus. In some instances, the deposit bonus is a fraction of your first deposit at a betting site. This remains, though, another tempting way to boost your spending power. Read the terms and conditions carefully to ensure your deposit bonus meets your requirements.

No-Deposit Bonus

It is unlikely you will ever find a Maryland bonus code for this type of bonus, which tends to be strictly for existing customers. Parlays are a great way of bringing a seriously big payout into range for relatively small stakes. The catch is, of course, that all your selections need to win for you to collect.

However, some Maryland online betting sites will offer parlay insurance; if one of your choices lets you down, you should get your stake back in the form of a free bet.

Parlay Insurance

It is unlikely you will ever find a Maryland bonus code for this type of bonus, which tends to be strictly for existing customers. Parlays are a great way of bringing a seriously big payout into range for relatively small stakes. The catch is, of course, that all your selections need to win for you to collect. However, some Maryland online betting sites will offer parlay insurance; if one of your choices lets you down, you should get your stake back in the form of a free bet.

Reload Bonuses

This is another way of adding value for existing customers, and as such is unlikely to be accessed through a bonus code. Maryland reload bonuses will be applied occasionally by operators who offer to boost an amount placed by a player in their account - sometimes by as much as 100 per cent. Reload bonuses are an excellent way of encouraging increased action by clients, especially if a major sporting event is on the horizon.

Odds Boosts

When online Maryland sports betting gets underway, it is a certainty that online bookmakers will offer odds boosts on a regular basis. This is a superb way of accessing bonus cash. You may find your moneyline bets on the big NFL game are at more generous odds, increasing your returns when you win. Keep a sharp eye out for odds boosts; many operators offer them on a daily basis.

Referrals

So you're enjoying legal sports betting with a Maryland online betting site. Why not share the joy? Many sports betting sites incentivize you to invite a buddy to join you as a customer. Under a refer-a-friend scheme, when one of your pals signs up for an account, that action activates a free bet for both of you - in some cases, up to $100 each.

Online Casino Promotions

Some of the leading Maryland online betting sites will also host online casinos. Indeed, many of today's leading sports betting brands began life as online casinos that diversified to offer sports betting sites too. As a result, casino games may be easily accessible from the operator in question - and you may find Maryland promo codes that include free spins on casino games as well as a sports betting bonus. If you are a fan of casino games as well as sports betting bonuses, this is ideal for you.
What Sports Can You Use Betting Bonuses On?
The range of sports covered will vary between operators in Maryland. Some will focus on US events, others will offer a more international flavor. Similarly, the betting markets available will vary from place to place. Let's have a look at some of the different sports to which Maryland sports betting promo codes can be applied.
NFL Bonuses
Football is huge across the United States and the weight of NFL bets placed with online betting sites is considerable. One of the reasons that the launch of legal online gambling in New York was so successful was that it coincided with a crucial stage of the NFL season.
Any bonus generated by Maryland betting site promo codes - deposit match bonuses, a risk-free bet, or free bets - can be used to wager on teams like the Baltimore Ravens and the Washington Commanders. There may even be specific Maryland NFL betting sites for football fans to enjoy.
NBA Bonuses
You are perfectly entitled to use the proceeds of any Maryland sports gambling site promo codes and welcome bonus to place a wager on basketball. Many Maryland fans still pull for the Washington Wizards, who played home games in the state before moving to a new venue in downtown Washington in 1997.
If you are a hoops fan, using a Maryland NBA Betting promo code to boost your account balance is a great way to increase the number of NBA wagers you can place.
MLB Bonuses
The perennial popularity of "America's Favorite Passtime", the sheer volume of matches, and the presence of the state of the Baltimore Orioles ensures that when Maryland bonus codes are available, many a welcome bonus will be used to bet on baseball.
This is a sport whose many breaks, and piles of statistics, make it an ideal medium for in-play sports betting, and wagering on it using a Maryland welcome bonus will be perfectly legal.
NHL Bonuses
Hockey is a genuinely coast-to-coast sport in the United States since the drive to expand the NHL's popularity around the turn of the millennium. With franchises across the nation, the profile of hockey is high enough to drive serious wagering interest.
You will be able to use the bonus funds generated by a Maryland NHL Betting bonus code to get even more involved with your favorite team's action by betting on it.
College Sports
In some states where online sports betting has been legalized, an exception has been made for college sports. Maryland retail operators, however, are taking bets on college sports, which suggests that wagering on NCAA action with Maryland online will also be permitted.
If that is the case, funds generated by Maryland promo codes can be used to bet on the many excellent college teams in the state - and their rivals.
How To Use A Promo Code from a Betting Site
All Maryland online betting siteswill make every effort to make the process of signing up for an account as straightforward as possible.
During that registration process, it should be made very clear when any Maryland betting bonus codes can be applied. If you have a Maryland promo code, look out for the chance to enter it so that you get the full benefit of the bonus it activates.
Please remember to check the terms and conditions so that you are aware of what requirements must be met for you to get the full benefit of your deposit bonus, free bets, risk-free bets or deposit match.
Why Sports Gambling Companies Offer Promo Codes
The sports betting industry is phenomenally competitive. The enduring appetite for gambling ensures that the rewards for getting it right and attracting significant numbers of customers means that leading operators go out of their way to lure new business with tempting offers that reward those who sign up with them.
A Maryland promo code will be a great way to access a welcome bonus at your chosen online betting operator. Applied as part of the sign-up process, it should deliver a satisfying boost to your betting account balance, whether through a deposit bonus, a risk-free bet or another method that ensures you enjoy your initial wagers.
As we have seen, the FanDuel sports gambling operator bonus codes will unlock a different offer from that accessed by DraftKings' promo code, and so on; the way you wager will determine which are the best Maryland promo codes for you.
Promo Code Terminology
When you are considering which of the Maryland bonus codes are most suited to your betting style, the terminology relating to each promo code can be a little confusing. Let's take a quick look at some of the rules applied by Maryland online betting sites, and what they mean.
Wagering Requirements

Some Maryland sports betting promo codes will relate to offers that involve particular terms and conditions. You may have to wager the amount of your deposit or initial bet a certain number of times before a deposit bonus can be activated, for instance. Make sure you understand exactly what is going to be involved before you apply your promo code.

Minimum Deposit

All Maryland bookmakers offering online gambling facilities will stipulate a minimum deposit that has to be placed in your account before it is considered active. This is usually $10, although the DraftKings stipulation is a $5 minimum. As long as you are planning to deposit at least the minimum amount, your Maryland promo code should unlock your welcome bonus successfully and you can enjoy the maximum bonus on offer.

Minimum Odds

If your Maryland promo code relates to an offer that centers around your first bet, check the terms and conditions carefully, especially around minimum odds. Some Maryland online sports betting websites will stipulate in the small print that you have to place that qualifying bet at minimum odds - usually -200 or -300 - for your risk-free bet bonus to be activated. If the odds are even shorter than that, the sports betting operator reckons, it is a virtual certainty and it prefers to maintain a level of unpredictability around your wager. Learn more about in our How to Read Betting Odds guide.

Expiration

Check the conditions relating to any Maryland online betting operator promo codes. There may be a stipulation that your opening bet has to be placed within seven days, for instance, for the promo code to take effect and your bonus to apply.

Cash Out

Cash Out is one of the best innovations to arrive in the online sports betting industry in recent years. The same digital advances that facilitate in-play betting while a game is on are also used to allow players to close a position early to lock in a profit or minimize a loss. However, free bets are occasionally excluded from Cash Out. If you are a keen fan of in-play wagering, check the conditions around your Maryland bookmaker offers before deciding if this bonus code is the one for you.
Get Started Online Sports Betting With Promo Codes
The excitement, and betting volume, generated by the launch of online sports betting in New York in January 2022 showed how essential welcome promotions - and the bonus codes that activate them - were for New York online betting site eager to attract new customers. We can anticipate an equivalent level of interest when Maryland online sports betting goes live.
It is vital to understand how the best sports gambling operator promo codes work - and how using the right Maryland bonus code will get your online wagering experience in the Old Line State off to a flying start.
We hope this guide has given you the insight you need to approach Maryland bonus codes with confidence - and to apply the right Maryland bonus code for you when the time is right.
While it is tempting to think that all Maryland online betting site will be offering virtually the same welcome bonus, it should be clear by now that there are variations between them and that a check of the terms and conditions applying to each Maryland bonus code will be essential.
It's also worth remembering that you don't need to use a promo code to access a sign-up bonus. There should be a way, during the registration process, to activate the Maryland welcome bonus in question.
We also have a host of guides to different styles of sports wager - the moneyline, a parlay, point spread betting - to ensure you are able to bet with confidence in a way that suits you while meeting wagering requirements.
FAQs about Maryland Betting Promo Codes
When Maryland online sports betting gets the green light, hopefully by fall 2022, each betting site will offer bonuses to tempt bettors to open an account. The easiest way to access such a welcome bonus is by using the relevant promo code during the registration process. Once you enter your Maryland promo code, your welcome bonus should be automatically applied or activated.
Promo codes are aimed specifically at new customers so that they can access welcome offers such as risk-free bets and deposit bonuses. Various bonuses are available to existing customers - it would be extremely unusual for these to require the use of a promo code.
Once you have applied your Maryland promo code, you may wish to use the resulting bonus for a variety of types of wager - a moneyline bet, a point spread bet or a parlay. However, please check the terms and conditions of the offer your promo code activates. You may be restricted to a straight bet, or minimum odds may apply, and this can vary between sports gambling sites.
Maryland online betting operators will, technically, update their promo codes each month. However, in virtually all cases the actual code will stay the same and the offer it refers to will remain unchanged. It is worth noting that there may be special codes around particular promotions such as major events or games.
Maryland sports betting promo codes should be used during the process of signing up for one of the online sports betting sites that go live in the state when the green light is finally given for this form of wagering to go ahead. You should be prompted, during the process of registering for a Maryland betting site, to enter a code you will have found in its online promotional material.
A Maryland welcome bonus to enjoy online betting should be used only once. When you have applied a promo code during your registration process, you should not be able to use it again.
Contributors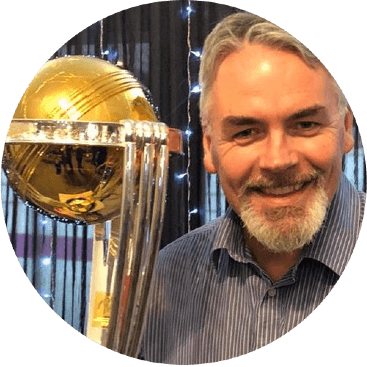 Martin has reviewed sports betting sites and online casinos from all around the world including all the top brands in Canada. An expert at picking out exactly what sets each app apart, Martin is our go-to source when it comes to informing our readers on what the top betting apps and casino sites have to offer in Maryland.