Best Maryland Odds Boots: September 2023
Using odds boosts is one of the most reliable ways to give yourself an edge. Here's a look at the best Maryland odds boosts available in December:
Top Maryland Odds Boost NFL Week 15
It's hard to beat the value offered by a Caesars Sportsbook Maryland promo, and that applies to odds boosts as well. One thing that really separates this book from the rest of the pack is that it regularly offers odds boosts on player props, in addition to more standard options like the spread or moneyline.
Top Maryland Odds Boost for December NBA Action
NBA fans will want to bookmark FanDuel Sportsbook Maryland, as this operator offers some of the most enticing basketball-focused odds boosts in the state. This book tends to offer nightly boosted odds on NBA spreads, over/unders and player props. And as one of the biggest operators in the sports betting space, FanDuel MD frequently offers NBA odds boosts backed by some of the biggest names in the industry, like NBA superfan Bill Simmons.
Maryland bettors will want to keep a close eye on the Washington Wizards this December. Bradley Beal's scoring has been uncharacteristically down, but Kyle Kuzma and Kristaps Porzingis have picked up the slack so far. The Wizards will play some marquee games this month, with two matchups against the Phoenix Suns and games against the Suns and 76ers as well. Be sure to look out for odds boosts offers in some of their biggest matchups of the month.
Top Sportsbook for Boosted Odds in Maryland
Maryland has a wide variety of operators, and most of them offer odds boosts on a regular basis. But each operator in the Old Line State does have its strengths and weaknesses in the odds boost space. Let's break down how the top books handle odds boosts in Maryland.
Top All-Around Sportsbook for Odds Boosts
With its Lion's Boost, BetMGM Sportsbook Maryland boasts one of the strongest odds boost offerings in the Old Line State. Every day, this sportsbook will prominently display one game or player prop with boosted odds called "the Lion's Boost." The bet tends to either be a massive national game or tailor-made for bettors in a given state. In Maryland, bettors should expect to see the Ravens featured in Lion's Boosts early and often. The boost usually increases the odds by at least 20 (i.e., from -150 to -130) but it can jump much higher than that as well. All in all, the Lion's Boost is one of the most enticing odds boost offerings in the state.
Visit BetMGM.com for T&Cs. Must be 21+. MD Only. New Customer Offer. All promotions are subject to qualification and eligibility requirements. Rewards issued as non-withdrawable bonus bets. Bonus bets expire 7 days from issuance. Please play responsibly. For help visit mdgamblinghelp.org or call 1-800-GAMBLER. In Partnership with MGM National Harbor.
Top Sportsbook for Frequent Odds Boosts
Bettors looking for frequent, nightly odds boosts should bookmark the Caesars Sportsbook Maryland promos. This book offers so many odds boosts on a given night that it can often be overwhelming for the user. But it also offers bettors more choices than any other operator in the state – and more odds boosts is never a bad thing.
Top Sportsbook for High-Value Odds Boosts
From a value perspective, it's tough to top the DraftKings Maryland promos for odds boosts. DK tends to offer some of the most juiced odds in the state and that means it can often return some of the biggest payouts in MD. Be sure to check the terms and conditions for each boost, as some will have a bet limit. But generally, this operator offers some of the most valuable odds boosts in the state.
Top Sportsbook for Celebrity-Backed Odds Boosts
FanDuel Sportsbook Maryland is one of, if not the, biggest name in the US sports betting industry. It's safe to say the operator has some pull in the sports world. And it uses that pull to foster great partnerships with big-name influencers like Bill Simmons and Pat McAfee. Both of the analysts regularly create their own odds boosts, and FanDuel MD sets the odds and allows users to actually make the bet. This operator's partnerships not only make the odds boost betting experience more fun for the bettor, but they also tend to offer some juicy odds.
Top Sportsbook for Parlay Odds Boosts
The last operator we'll touch on here is certainly not least. In fact, the PointsBet Maryland promos offered on odds boost are some of the most unique in the industry. Every day, this operator allows you to make one parlay with boosted odds. The only requirements are that the parlay has to be at least three legs long, and users can only get one of these boosted per day. If you're a parlay bettor, this sportsbook will likely offer you the best odds you can find in the state.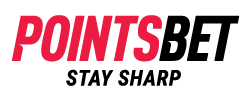 21+, Terms and Conditions apply. This promotion will only be available to all new PointsBet players in CO, IL, IN, IA, KS, MD, MI, NJ, NY, PA, VA and WV
What is an Odds Boost in Maryland?
When an odds boost is available, it means your provider is taking a normal moneyline, spread, total, or prop bet, and sometimes a parlay, and boosting its payout odds. An odds boost can be offered as a straight bet and sometimes as a parlay. They are offered in all leagues, most commonly NFL, NBA, MLB, and NHL. Odds Boosts make your favorite sport more fun to watch and bet on.
Odds boost are very similar to Maryland sportsbook promos, and the savviest bettors know how to use both in tandem.
Your book can offer an odds boost on the Ravens spread from +200 to +500, giving you a better payout. Instead of winning $200 if your wager pays off you would win $500! These promotions take a certain bet and boost the original payout odds on it giving bettors better payouts!
Visit BetMGM.com for T&Cs. Must be 21+. MD Only. New Customer Offer. All promotions are subject to qualification and eligibility requirements. Rewards issued as non-withdrawable bonus bets. Bonus bets expire 7 days from issuance. Please play responsibly. For help visit mdgamblinghelp.org or call 1-800-GAMBLER. In Partnership with MGM National Harbor.
Are Odds Boosts Worth it for Maryland Bettors?
Most websites like to return winnings to their users so they offer these promotions. These are added value promotions for the customer. They want to encourage bettors to take advantage of the free money they are prepared to hand over.
These bets are usually at lower risk, despite some having you choose the underdog, and they are a great way of increasing value for a normal bet. If your sports wagering site does not offer these promotions, it might be time to find a new site.
Other Types of Odds Boosts
Betting operators love to offer odds boosts to create more action on certain bets. They can be given as bets that seem like an advantage for a decent gain, or not as risky because sometimes you must pick the underdog but with better odds. There is no guarantee for the bet to win, but the odds are way better in your favor and the bet is likely to hit.
Odds boosts come in many forms. It can be a spread, money line, point total, or even a prop bets. An odds boost may come as Bradly Beal to have over 23 points at +110 or the Baltimore Ravens money line with boosted odds at -105.
Ultimately, all of the top Maryland betting apps are going to have their own unique take on odds boost; the deals will vary greatly from book to book. Bettors should shop around and find out which they like the most.
Odds Boosts vs. Prop Bets: What's the Difference?
There is a big difference between odds boosts and prop bets. Odds boosts are much different than prop bets because prop bets are offered for most games and they do not boost your payout odds like an odds boost. We must remember that odds boosts are incentives for bettors that are offered sometimes to entice us on picking the underdog. Prop bets are used to bet on certain player stats or events during a game with a favorable profit. Still, a prop bet can get boosted odds and will be shown in your bet slip.
Using a Bet Slip for an Odds Boost
A bet slip is used to help bettors build bets, find out odds on wagers, and keep track of wagers. You will be able to create straight bets, a parlay, round robins, and teasers in your bet slip. You will also be able to boost your odds in your bet slip by either adding it to your selection or, on some sites, selecting the boost.
Find the Best Odds Boosts in Maryland Today!
Now that we have chosen our website to start our gambling tenure, and learned the wonders of odds boost, we are now geared to start placing wagers and hitting big wins. BetMaryland.com covers the best betting site promo codes and risk-free bets to help you get the most out of sports betting operators along with our betting guides on money lines, parlay, and more! If you're still new to online betting, you can learn how to bet in Maryland.
Maryland Odds Boost FAQs
Odds boosts are available in Maryland now. Most of the top operators in the Old Line State launched on November 23, 2022. All of the top books offer odds boosts, so bettors have no shortage of choices available to them now.
An odds boost is great for bettors who want increased pay on certain bets. Free bets are great for bettors who want a no-risk bet because if you lose the bet, your wager is returned. Ultimately, it depends on what you're looking for and can only really be answered on a case-by-case basis.
An odds boost is a great bet for those looking to increase their potential payout without adding unnecessary risk. Raising the potential payout while minimizing risk is the name of the game in sports betting, so odds boosts are certainly something to take advantage of.
Payouts on odds boost promotions are better than normal. A bet of $10 on a line of -110 would normally payout $9. If the odds were boosted to +110 the payout would be $11.
Most sites offer odds boost promotions daily or weekly. Check with your provider to see how often they are available, as the odds boost promotions will vary greatly from one operator to another.