Just about anyone associated with legalized sports gambling in the emerging industry requires licensing of some sort. That's quite understandable, whether it's sportsbook operators, suppliers, or affiliate businesses, such as those that operate Maryland sports betting apps.
However, a bill introduced in the Maryland General Assembly in the current legislative session adds what may be a new category to the list of gambling-related entities that need official state approval: "independent evaluators" who would evaluate sports handicappers, meaning those folks who give wagering advice.
Visit BetMGM.com for T&Cs. Must be 21+. MD Only. New Customer Offer. All promotions are subject to qualification and eligibility requirements. Rewards issued as non-withdrawable bonus bets. Bonus bets expire 7 days from issuance. Please play responsibly. For help visit mdgamblinghelp.org or call 1-800-GAMBLER. In Partnership with MGM National Harbor.
What's in Maryland Senate Bill 621
Maryland Senate Bill 621, introduced by Democratic state Sen. Craig Zucker of Montgomery County and Democratic state Sen. Shelly Hettleman of Baltimore County, would have the Maryland Lottery & Gaming Control Commission "identify and accredit certain independent evaluators to evaluate and rate certain sports wagering content provided by certain sports wagering experts, sports wagering influencers, and content partners."
In this case, content for Maryland sports betting is defined as "predictions of sporting event outcomes, including moneylines, against the spread, totals, futures, parlays and other outcomes," whether that advice is provided free or through a subscription.
The bill doesn't require accreditation of the actual handicappers, but it would likely put them under greater scrutiny. It would also seem to offer the public greater transparency regarding the nature and accuracy of the wagering advice offered.
Hearing on Proposal Scheduled March 8
The bill had its first reading on Feb. 8, has been referred to the state Senate Budget and Taxation Committee and is scheduled for a hearing 1 p.m., March 8.
It's not clear who would be candidates to fill the role of "independent evaluators" but some criteria are laid out in the bill.
To be accredited as an independent evaluator, that entity should demonstrate expertise in evaluating and "rating" sports wagering content and have an audit process in place that's maintained by certified public accountants.
In addition, the bill would require, by April 1, 2024, that sports wagering licensees who advertise in Maryland to contract with an accredited independent evaluator to evaluate and rate the sports wagering licensee's content as listed above.
If passed, the law would go into effect July 1, 2023.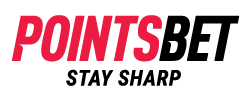 21+, Terms and Conditions apply. This promotion will only be available to all new PointsBet players in CO, IL, IN, IA, KS, MD, MI, NJ, NY, PA, VA and WV
Some Handicappers Already Have Records Ranked
Over the years, some sports handicappers have voluntarily had their wagering records ranked by outsider evaluators in the interest of transparency.
Two similar bills have been introduced in West Virginia, also to establish some sort of evaluation of sports gambling information to provide a layer of consumer protection against "predatory promotions/advertisement" and "remove industry bad actors."
Check out the best Maryland sportsbook promo codes right here at BetMaryland.