It has been six seasons since the Maryland Terrapins advanced past the opening weekend of the NCAA Men's Basketball Tournament, though hopes are high this year's squad will be the one to break through.
Sports betting in Maryland also is set to take a step forward, as online wagering should be up and running by early in the college basketball season.
The Terrapins, who reached the Sweet 16 seven times under former coach Gary Williams between 1994 and 2003, have only reached the third round of the tournament once in the interim, doing so in 2016.
With first-year coach Kevin Willard taking over for the departed Mark Turgeon, now could be the time for the Terps to rebound as a program.
Oddsmakers at BetMGM Maryland Sportsbook aren't buying what the Terrapins are selling, however, listing Maryland at +15000 to win the national championship.
Maryland ranks alongside the likes of Oklahoma State, Rutgers, Marquette, Wichita State, Wake Forest, and Colorado on the operator's title odds board.
Year One of the Willard era kicks off Nov. 7, when the Terps host Niagara at 8 p.m. Eastern time. Maryland's first real test comes Nov. 29, when it heads to Louisville.
Test to Determine Basketball Blue Bloods
The Terps' failure to get over the hump and into the Final Four ultimately cost them a spot in a list of current college basketball "blue bloods" that BetMaryland.com put together.
Using 2012 as a starting point, we looked at various categories of college basketball success to determine a threshold a program must reach to be considered for "blue blood" status.
Points were awarded to each program in the following areas: Championship wins (10 per title), championship appearances (5 per appearance), Final Four appearances (4 per appearance), NCAA Tournament appearances (1 per appearance) and Top 25 recruiting classes (1 for each) according to 247 Sports rankings.
A program needed 35 points over the span of 2012 to 2022 to be considered a recent college basketball blue blood.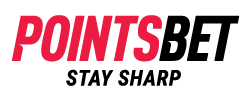 21+, Terms and Conditions apply. This promotion will only be available to all new PointsBet players in CO, IL, IN, IA, KS, MD, MI, NJ, NY, PA, VA and WV
College Basketball's Current Breed of Elite
When online sports betting does become live in the state, come to BetMaryland.com for all the best Maryland betting promos.
Terrapins On The Outside Looking In
Maryland's lack of sustained success in the post-Williams era ultimately sank any shot of achieving "blue blood" status.
Overall, the Terps wound up scoring zero points for winning a title, reaching the title game, or making the Final Four between 2012 and 2022.
They also didn't score well by our recruiting metrics, with four top-25 classes during that period and five NCAA Tournament berths during the decade in question.
Ultimately, the Terps wound up scoring nine points, among teams like Illinois and Virginia Tech and well behind North Carolina and Villanova.
Whether Willard can guide Maryland back to the Final Four for the first time in 21 years come April remains to be seen.
For now, Terps fans can look forward to the team's season opener against the Eagles at the XFINITY Center in College Park, as well as the launch of Maryland sports betting apps later this year.