Maryland's culinary claim to fame is found in the many iterations of how crab can be prepared. For Thanksgiving, however, other dishes take center stage.
So, it's a given that the Turkey Day meal in the table of Maryland sports betting fans and residents will most prominently feature . . . well, turkey, of course.
However, what about those all-important fixings? All those dishes that come on platters, or in bowls and in tureens, all vying for space on the dining table, and complimenting that savory golden brown gobbler centerpiece?
With Thanksgiving almost upon us, let's put aside your holiday wish for Maryland betting apps and take a break to concentrate on the food.
The Lowdown on Maryland Side Dishes
Well, BetMaryland.com -- utilizing Google Trends – does have numbers for you. We analyzed the most popular Thanksgiving side dishes of Marylanders by examining the search results of each side dish from Nov. 1, 2021 to Nov. 30, 2021.
The dishes researched were the most in total searches in the United States, and included old standards such as mashed potatoes, stuffing, mac & cheese, green bean casserole, sweet potato casserole, candied yams, Brussels sprout and cranberry sauce.
Here are the numbers:
In Maryland, the top side dish was a close race. The winner was macaroni & cheese, drawing 30% interest, and edging stuffing, with 26% interest.
The rest of the top five were: No. 3 mashed potatoes (20%), No. 4 green bean casserole (13%) and No. 5 sweet potato casserole (11%).
Breaking it down to specific areas, mac & cheese stayed on top in Washington D.C. and Hagerstown (both 29%). Stuffing was No. 1 around Salisbury (26%).
However, in Maryland, never count out the possibility that the macaroni & cheese side dish, as popular as it is all on its own, also will be fortified with some tasty lump crab meat.
And There Is Football, Of Course
Baltimore won't be playing in the NFL triple header, but Ravens fans will have a rooting interest.
The Ravens are sitting atop the AFC North currently at 6-3 in Maryland NFL betting and are jockeying for playoff position.
Baltimore is the third favorite (+750) to win the AFC at FanDuel Maryland Sportsbook.
The team favored to win the AFC, the Buffalo Bills (at +175), travel to Detroit in the early game. At night, the New England Patriots are in Minnesota.
Stands to reason the Ravens will be pulling for the NFC teams in those matchups.
Stay close to BetMaryland.com for stories of interest and news on sports betting. You also will find Maryland sportsbook promos.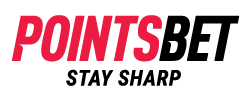 21+, Terms and Conditions apply. This promotion will only be available to all new PointsBet players in CO, IL, IN, IA, KS, MD, MI, NJ, NY, PA, VA and WV